The COVID-19 pandemic is changing the way we interact, including how you get trained and how you train your employees.  As a compliance professional, however, you understand that your organization's trade compliance responsibilities won't change.
To help you meet this challenge, EGADD has partnered with Content Enablers, the world's leader in on-line trade compliance training, to offer you a COMPLIMENTARY 30-day subscription to its Foundations of U.S. Export Compliance Course* and COMPLIANCE 2020 Event Series.
Experience the one subscription that gives you access to everything you need to succeed.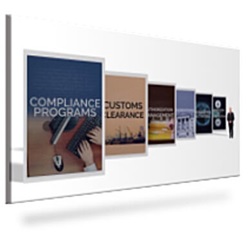 The Foundations of U.S. Export Compliance for U.K Practitioners course
Introduces six primary areas of U.S. trade compliance
Includes analysis and commentary relevant to compliance practitioners operating in the UK
Is updated in real-time by Content Enablers global network of subject matter experts
The Compliance2020 Events share exclusive analysis and insider perspectives from top government and industry experts. The next event:
The Future of US/UK Trade – Who Will Come Out a Winner?
Featuring Frank Samolis, Matthew Kirk, and George Grammas of Squire Patton Boggs
28 May 2020
Subscribe after the 30 day trial, to receive:
CPD Credits from Kings College London for the course AND
Continuing access to monthly Compliance 2020 events including: COMPLIANCE2020 LONDON – U.S. Export Compliance in an Evolving World
EGADD has worked closely with Content Enablers to provide this exceptional training tools and I strongly encourage you to take advantage of this unique and timely FREE trial offer.
We look forward to seeing you at the next COMPLIANCE 2020 event.
*Part of the CE Trade Compliance Practitioner Series